Mental help for expats
The Hague
Are you having difficulties adapting as an expat in The Netherlands?
Maybe you feel anxious, unhappy, or not understood? As an expat, you might encounter some hardship expatriate integration in the Netherlands. I know how it is, I have been there.
Let me help you, fast and easy. Without insurance hassle, and not first having to dive into the maze of rules and regulations. Book an appointment, you can come the same day!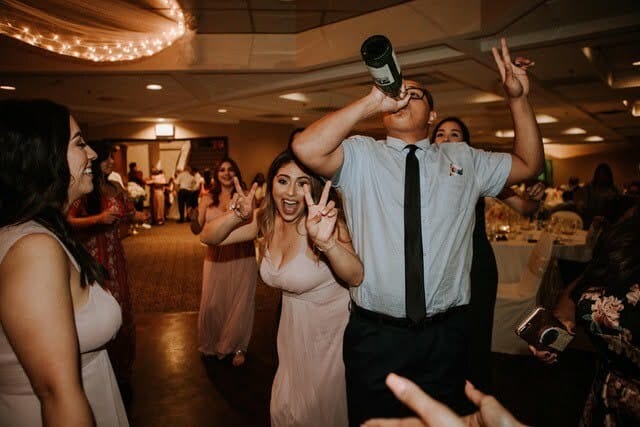 The decision to move abroad can be thrilling, exciting and a beginning of an adventure. Moving to the Netherlands can be a culture shock!  
A country where they drink milk for lunch, where there have hasjbars, where the Dutchmen are the tallest in the world, the country is one third under sea level, where there are 22 million bicycles.
The Dutch Anthem is the oldest in the world and where they invented the gin (Jenever), no wonder Dutch Courage has its origins in the Netherlands. Apart from being a thrill to move to the Pays-Bas, it can take a substantial charge on your mental health, living as an expat here.
Back at home when the life-altering decision is made, to 'emigrate', the execution of this decision, is not all peaches and cream. When arrived in The Netherlands, When the honeymoon months are over, the boxes unpacked, the first receptions visited, first bicycles bought and the kids found their way to school, finally, the 'arrival' chaos is settling.
You might be confronted with the Dutch culture, the rules, and regulations, and finally yourself. As an expat away from home, friends, and family being detached from your social network, is not easy. Especially when you need them the most.
I was an Expat for 18 years in Brussels, Belgium 
When I was 14 years old my father was asked to become a director at the European Commission in Brussels. My world collapsed when he announced it at the dinner table. There I was, standing in front of this huge factory, called European School II, in Woluwe Brussels, Belgium. My father took me there in his new 'tax free car'. He left me at the head of the school's office awaiting to be brought to my first class. My first class was French, I did not speak one word of French, the teacher addressed me in French, since that was all, he spoke. I felt lost, and estranged, and wanted to get up and leave and go home back to the Hague, where everybody knows my name, to my friends, my own neighborhood. 
We were living the Expat life in Brussels. Living in a beautiful villa in the woods just outside Brussels in an Expat community.  My father left in the morning, to work at the Commission and was picked up by the school bus, to the European school. My mum left 'alone' at home. What was she supposed to do during the day? Join the intentional Clubs such as: Femme Europe, Chateau St. Anne? Or just being busy with organizing the cocktail parties at home in function of my father's job. There was not much else to do. Brave as she was, she felt homesick and missed her social life back in The Hague. Lucky for my that she was always there when I arrived home from school.
After several years, I had completely adapted to my new surroundings, made friends, spoke fluent French, English and Italian, my trips in the weekend back to the Hague decreased, and I settled fully as a European School Kid. Children are known to adapt faster, then grownups.
Mental help for expats The Hague
Mental help for expats The Hague
The other side of the Expat life
The expats in The Hague or Amsterdam live the good life, as it appears on the outside. International gatherings, clubs, Internations, International associations, yoga, latte, and the husband or wife working during the day. The other side under the surface of the glamorous expat life is less sunny, according to a recent study. Expats face twice the risk of mental health problems, compared to those living at the home.
Mental problems which often occur amongst Expats are:
anxiety
mild depression
substance abuse problems, such as drinking
homesickness
intercultural problems (difficulty with adjusting to new culture)
Additional burdens resulting from the work outside the country of origin are:
the absolute obligation to work in one or more foreign languages
the frequent loss of income on the part of an accompanying spouse or partner
the effort to maintain close links to the home country.

 
When these mental issues start to appear, it is important, to get expat mental help fast. The same you would do when you have physical problems, right?
Although the Netherlands has one of the best healthcare systems in the world, it is very complex labyrinth of: institutions, insurers, doctors, GP's, rules and regulations and inclusion and exclusion criteria's for what you are reimbursed or not.
So, what to do when you need help: Mark de Haan from Le Coq Coaching explains: 'Facing new challenges, without the support of the social structure can lead to anxiety issues, which on its turn, lead to isolation or alcohol abuse to overcome the anxiety. We often see Expats drinking more when abroad then at home. During the pandemic, there was even an increase in substance abuse, among Expat adult and teenagers.' When facing these problems, the above-mentioned maze is not helping. Le Coq Coaching offers a fast and easy solution to these problems.
Value proposition
At Le Coq Coaching, help is offered in three languages:
Dutch, English, and French
. So, you can talk in your own native language, which makes it easier to express yourself. Other advantages are:
Mental help in English, Frenchand Dutch
No Healthcare insurance is needed
Your Privacy is Protected, No registration needed, completely anonymous
No referral needed from your General Practioner
The eclectic method
My guidance is eclectic and intuitive, a mix of insight – and cognitive- oriented theories and practices. I call it choice therapy because freedom is about choice. While suffering is sometimes inevitable and universal, we can always choose how we respond to it. I try to highlight my client's power to change, so that awareness is created. So that his/her potential to change will grow and therefore choices can be made to bring about positive change in his/her life.
Substance abuse
Le Coq Coaching also offers help and coaching for addiction problems. For the French and English-speaking internationals there is a specials program for addiction problems such as:
Alcohol addiction
Cocaine addiction
Cannabis addiction
Designer drug addiction
Love, a thousand, thousand voices,
From night to dawn,
from dawn to night,
Have cried the passion
  of their choices
To orb your name and keep it bright.
  —William Rose Benet
Mental help for expats The Hague
Before you start your coaching, it is pleasant to meet you first and get acquainted over a cup of hot coffee. During this introductory meeting, we can both investigate whether there is a click between us. This is very important, because only then can you open yourself up to change.
In addition, this introductory expat session is intended to see if I can do something for you. It allows assessing whether I can help you, what you encounter and what you want to achieve through coaching. And it allows you to get a picture of the working method and the coach as a person.
During this conversation, you formulate a coaching question (what you are struggling with) and a goal (what you want to achieve and how are you going to do it).
After the conversation, you have plenty of time to think it over. Because you decide! Where and when you start working! If you already know during the first introduction ARY session that it feels good, you can of course set off together from the next session.
An introductory meeting booked via www.lecoqcoaching.nl is always free and takes on average 30 minutes to 1 hour. This session can take place in person or online.